2019 Chocolate Dessert Contest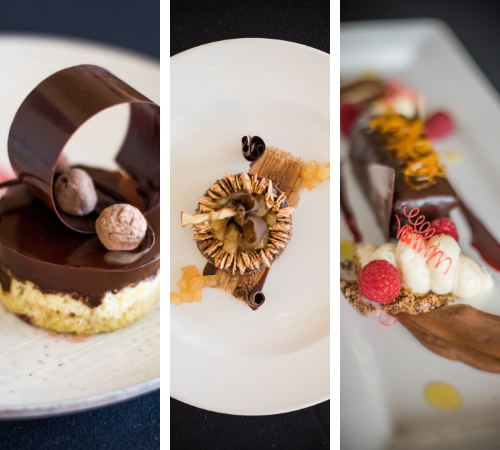 Join our expert judges, Chef Durfee of the Culinary Institute of America in Napa Valley, and former Candy Maker, Charlie Douglass as they judge chocolate desserts submitted by local pastry chefs during our annual Chocolate Dessert Contest.

Live judging will take place on Sunday, March 10 from 11am on Festival's Main Stage located in the Grand Ballroom.
Winner and runner up announced at 12:30pm.


2019 Participants:

Erica Bryan – Larks Restaurant & Lounge, Medford

Kali Kennedy – LUNA Cafe

Sara Variel – Larks Home Kitchen Cuisine, Ashland
James Williams – Truffle Pig Craft Kitchen
Michael Lenihan – Hearsay Restaurant
Desiree Straughn – Smithfields Restaurant & Bar
Judging Criteria
Our competing chefs will be judged based on the following:
Taste
Presentation
Originality
Best use of Chocolate