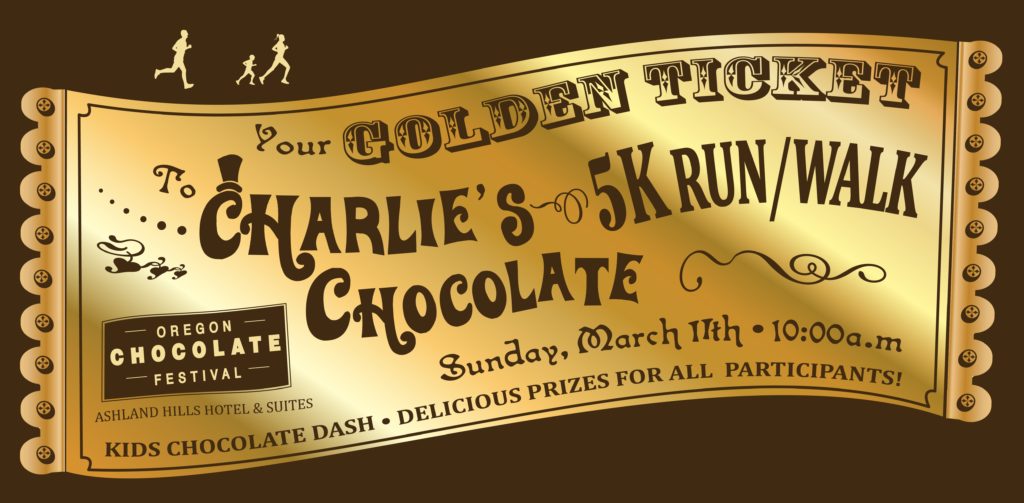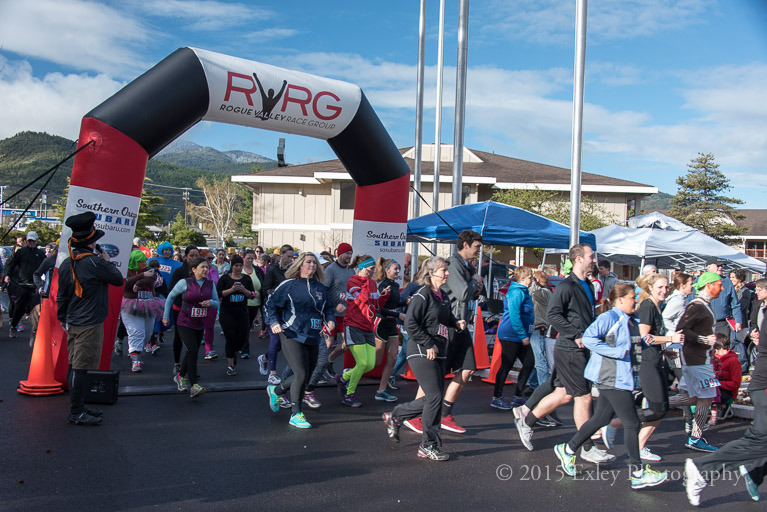 Join us on Sunday, March 11th, 2018 at 10:00 am for a scrum-diddly-umptiously fun 5K run/walk that starts and finishes at Ashland Hill Hotel & Suites. There will be no guilt this year, since you'll burn calories along the way so we can indulge at the festival!
Combo tickets are available at a discounted rate to attend both the 5K run and the Oregon Chocolate Festival.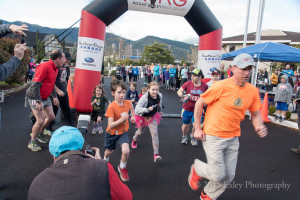 Charlie's Chocolate 5K Run/Walk Tickets:
5K Run/Walk – $20.00 (early registration till 1/15/18) and $25 (if registering between 1/16/18 and 3/9/18)

Kids' 400 Yard Dash – $7.00

Combo Pass: Chocolate Festival Ticket + 5K Run/Walk:
5 K Run/Walk & 1 day Festival pass – $35.00 (early registration till 1/15/18) and $40 (if registering between 1/16/18 and 3/9/18)

5K Run/Walk & 2 day Festival pass – $45.00 (early registration till 1/15/18) and $50 (if registering between 1/16/18 and 3/9/18)
Day of passes for the Chocolate Festival will be available inside Ashland Hills at the festival.
Delicious prizes will be served to all racers, including a Charlie's Chocolate Run Wonka Bar with the chance of winning a golden ticket! There will be other take-home surprises, as well!
We encourage you to dress as your favorite Charlie and the Chocolate Factory character! (Optional) You might get lucky and see some Oompa Loompas, or Mike TeeVee, or Augustus Gloop.. or even Charlie himself running around with chocolate goodies or maybe some EverlastingGobstoppers!
Course Description: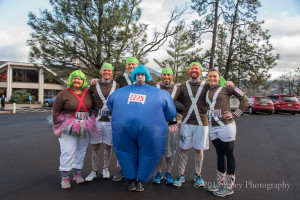 Meet at the front of the Ashland Hills Hotel. Some Oompa Loompas will direct you to the start of the race.

The course will wind through hotel grounds, then down to East Main St from a hotel maintenance road. It will head up E. Main and turn back around at Tolman Creek Rd.  Head back on East Main towards Ashland St., then turn around back on E. Main and right on up the maintenance road to the hotel. Then we'll do one victory lap around the hotel to the finish line!
We look forward to seeing you at both events on Sunday, March 11th!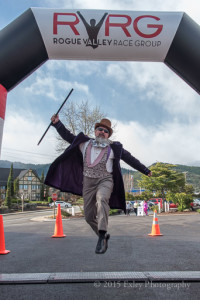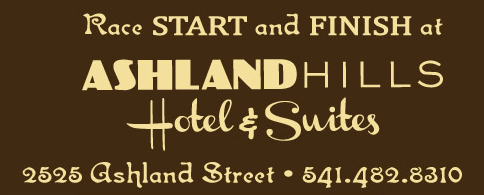 Save
Thank you to our sponsors, vendors, donors:
Neuman Hotel Group provided the lovely venue and many valuable golden ticket prizes including hotel stays and spa visits, and coffee for staff and volunteers.
Rogue Valley Race Group hosted and timed the event.
Rogue Tri Performance: Personalized training programs for triathletes, runners, and cyclists.
REI donated two backpacks.
Branson's Chocolates of Ashland made our finishers chocolate bars.
Renaissance Rose provided lavish character costumes of Ashland
Massaging Insoles
Group Costume Contest prizes are courtesy of: Cary's Toffee, BadAss Coffee, and The Petro Country Store.
Rogue Eats and Victory Hot Dogs gave gift certificates.
CocoTutti chocolates and Lillie Belle Farms provided golden ticket prizes
Treehouse Books in Ashland donated Roald Dahl books for Kids Dash winners
Medford RRRink gave ice skating passes to the kids.