Saturday, March 5, 2016, noon-2pm in Constellation Hall
at the Ashland Hills Hotel 

Five outstanding culinary talents from Ashland and Medford presented their dreamy, chocolatey, dessert creations.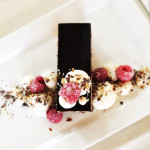 *Chef Harlan Brooks of Peerless Restaurant
presented a Chocolate-Peanut Marjolaine:
Layers of Chocolate Dacquoise, Dark Chocolate Creme Fraiche, and Peanut Buttercream plated with flavors of Raspberry, Cognac, and Pretzel.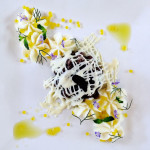 *Chef Serena Murno of Liquid Assets Wine Bar
presented Black Truffle Dark Chocolate Molten Lava Cake with Cream Cheese Buttercream, Meyer Lemon Gastrique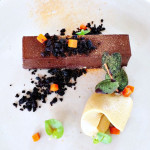 *Chef Andrew Will of Public House 
presented the winning dessert:
a Chocolate Ganache with Eucalyptus, Burnt Honey and Olives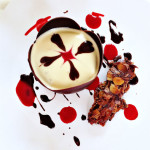 *Chef Summar Waggonner of Porters
presented Caldera Toasted Coconut & Chocolate Porter Cake 
with German Chocolate Icing & Porter Ganache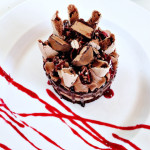 *Chef Terra Sharp of Larks Home Kitchen Cuisine in Ashland
presented a Chocolate Meringue Truffle Cake
with Milk Chocolate Marshmallow Bon Bobs and Raspberry Sauce
Our festival judges rated the desserts for:
Taste,
Presentation
Best Use of Chocolate
All proceeds from this Silent Auction went to Access – 
a community action agency in Jackson County.