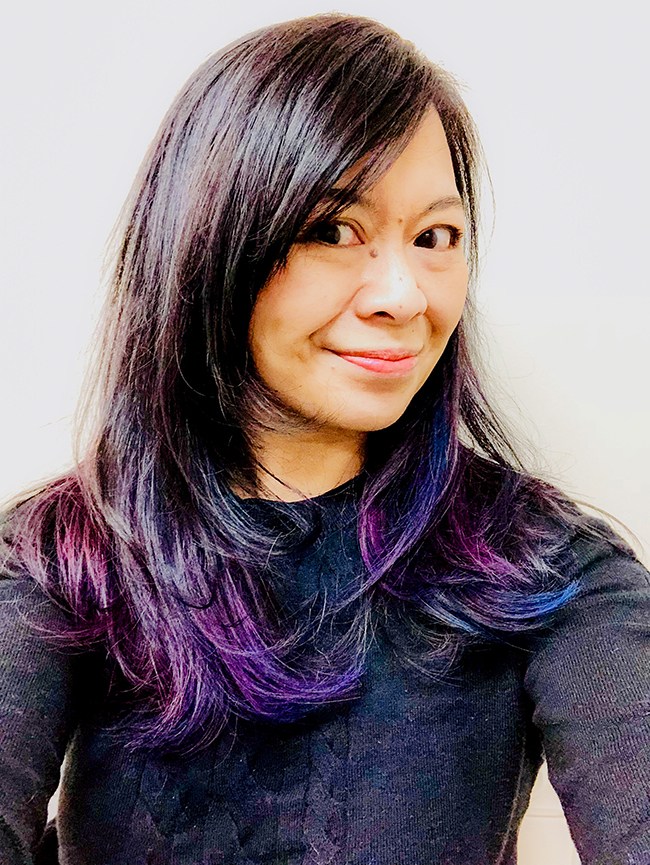 Marlynn Jayme Schotland is a recipe developer, and food, wine, and travel writer and photographer, based in Portland, Oregon. She publishes the food, wine, and travel blog Urban Bliss Life, which she launched nearly 14 years ago in 2004.
Marlynn is a high energy, passionate, self-taught home cook and baker, and has developed recipes for brands such as Franz Bakery, Foster Farms, Reser's Fine Foods, Blue Diamond Almonds, OXO, KitchenAid, Minute Rice, Draper Valley Farms, Oregon Fruit Products, Gloria Ferrer wines, Vovetti wines, Graceland Fruit, and many, many more. She was recently selected to compete in the Reser's Mac & Cheese Plus Two cooking competition, and also served as a judge at culinary events such as the Tillamook Cheese competition and Franz Bakery Grilled Cheese Cook-Off. Additionally, she combines her passion for food, wine, and travel along with her professional communications background in handling social media management for various brands in the US.
Marlynn also works closely with travel and tourism agencies around the globe to write about and photograph culinary travels, including covering culinary tourism in Canada, Switzerland, Italy, Lichtenstein, and most of the United States including the beautiful Hawaiian islands. Her long standing, loyal, and social media savvy audience has come to rely on her hotel and restaurant reviews when planning their own travels and food and wine adventures.
You can connect with Marlynn on social media @UrbanBlissLife on Instagram, Twitter, Facebook, and Pinterest. You can follow her food, wine, and travel adventures at www.UrbanBlissLife.com.