2020 Chocolate Product Competition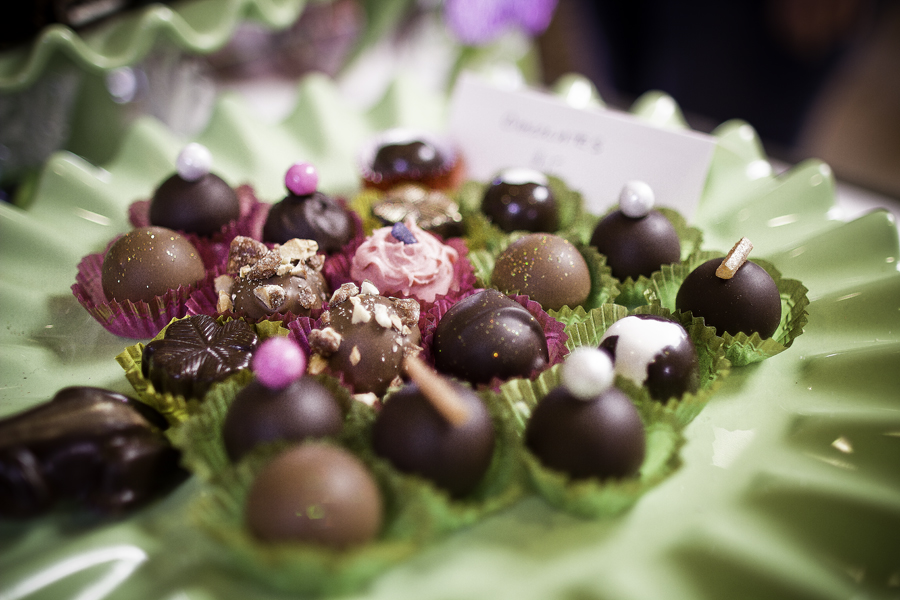 Here at the Oregon Chocolate Festival, we celebrate passion, creativity, and talent! Each year we host the annual Chocolate Product Competition, where participating chocolatiers submit their latest creations for blind tastings,  and compete for titles in six major categories. This year, we're excited to have our three prestigious judges pick the best-of-the-best. Who will win this year's Chocolate Product Competition!
When: 

Saturday, March 7th, 2020

10:30am – 1:00pm – Judges taste and deliberate behind closed doors.

2:30-2:45pm – Results announced and award ceremony for first 5 categories – live on Festival's Main Stage in the Grand Ballroom. Best in Show winner announced on Sunday, March 8th from 2:45pm – 3pm. 
Judges:

Competition Categories 
Best Bonbon 

Best Chocolate Candy

Best Chocolate Tablet

Best Non-Traditional Use of Chocolate

Best Chocolate Beverage

Best in Show
You will also have a chance to pick your favorite chocolatier!

Come to the festival and cast your vote for 2020 People's Choice Award! Winner announced on Sunday, March 8th, 2020 at 2:45 – 3pm. Live on Festival's Main Stage in the Grand Ballroom.