2023 Family Activities
Celebrate everything chocolate with the whole family. Kids 8 and under enter FREE!
11am – 4pm both Festival Days (Saturday, March 4 & Sunday, March 4)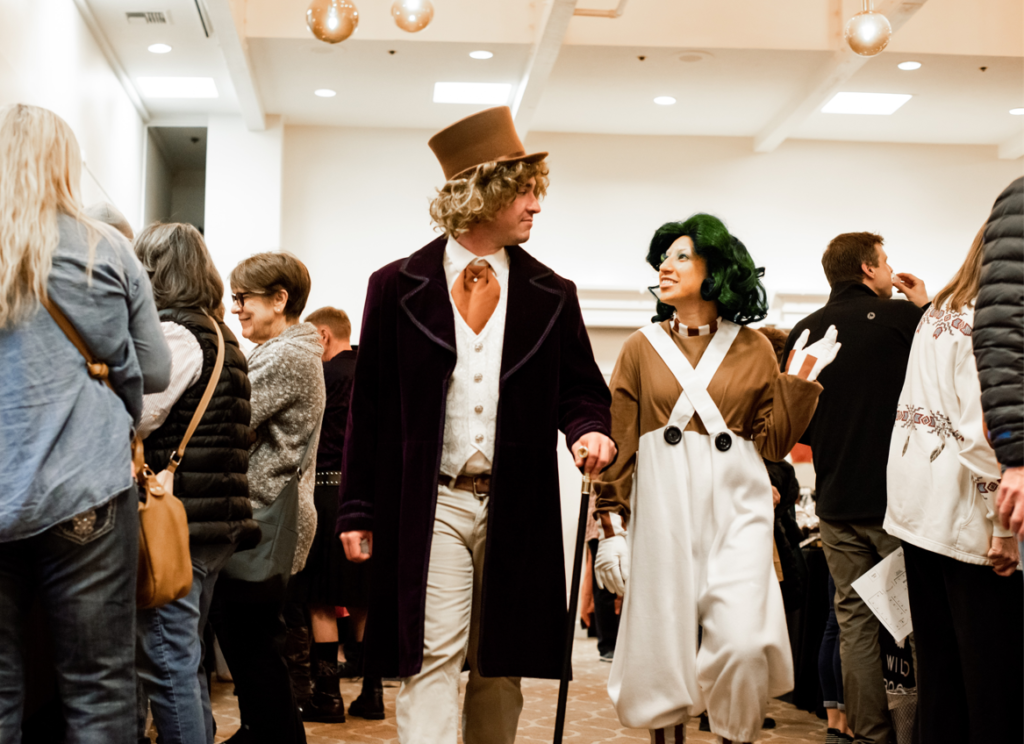 Face Painting – Create an unforgettable time for your little ones by transforming them into their favorite animals, birds, ferries, or superheroes with the help of amazing artists. Available both festival days.
Photo Booth – Strike a pose, make a face, have fun! Our festival Photo Booth is an opportunity to be a child again, or to capture chocolate festival memories for a lifetime.
Chocolate Gnome Hunt at the festival venue. Find 14 gnome doors leading to 14 magical gnome families that chose Ashland Hills grounds as their place to live, work and play! Also, stop by Treehouse Books on the Plaza and go search for Gnomes doors throughout downtown Ashland.
ScienceWorks Hands-On Museum will offer hands-on, chocolate-themed STEM activities outside at the Oregon Chocolate Festival venue.
First Friday Art Walk – downtown Ashland – March 3th only.
White chocolate snow adventures on Mt. Ashland – book our Ski Package.
Want to smell like cocoa? Stop by Em'z Blendz Soap Co. located on Oak Street in downtown Ashland for some lovely chocolate infused body products including soaps, locations, creams and more.