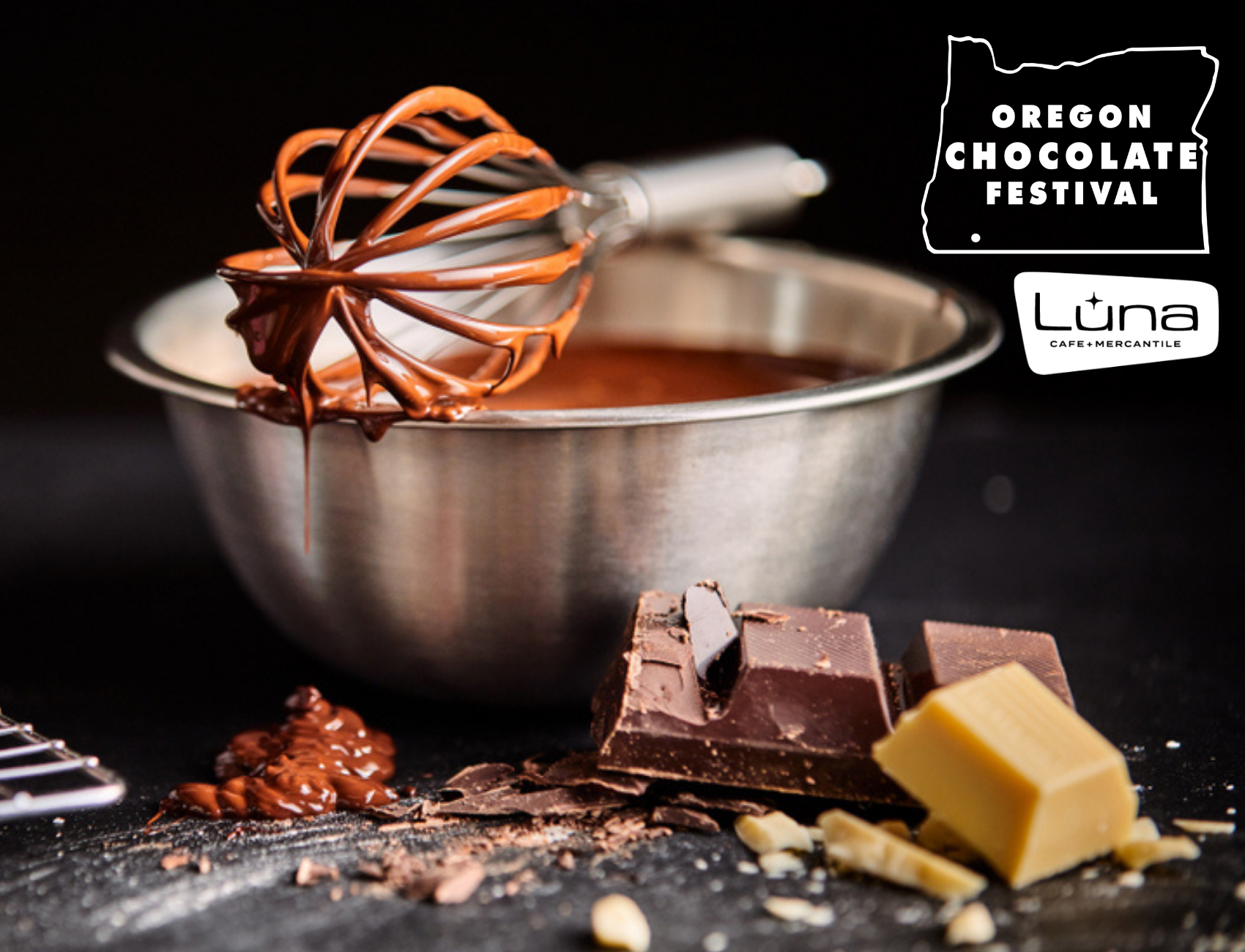 *Sold Out
Chocolate Brunch Take & Bake 2021
Weekend Brunch and Chocolate – what a dreamy combination that is! We're excited to continue the tradition of Chocolate Brunch as part of the 17th annual Oregon Chocolate Festival. This year, enjoy a chocolate inspired menu in the comfort of your home! 
Pre-order online below. Pick up the weekend of the festival at Luna Café (2525 Ashland St. Ashland).
Make it a day to remember. From the comfort of your home immerse yourself in the rich world of chocolate! Tune into 2021 Virtual Oregon Chocolate Festival and get access to exclusive content, hear from expert speakers, enjoy demos, and more. First 100, local pass holders get a FREE Chocolate Tasting Box. Gain access March 5th, and watch at your own pace any time after. Get $15 festival pass & view lineup.
Chocolate Brunch Menu
Chocolate Chunk Banana Bread 
Oregon Waldorf Salad: White Chocolate, Pears, Apples, Hazelnuts, Golden Raisins, Celery, Grapes
House Made Italian sausage & Bacon Egg Bake: Peppers, Onions, Spinach, Cottage Cheese, Tillamook Cheddar
Blue Cheese Scalloped Potatoes: Herbs, Caramelized Onions and Leeks
Triple Chocolate Mousse Torte (GF) 
$23 per person (gratuity included)