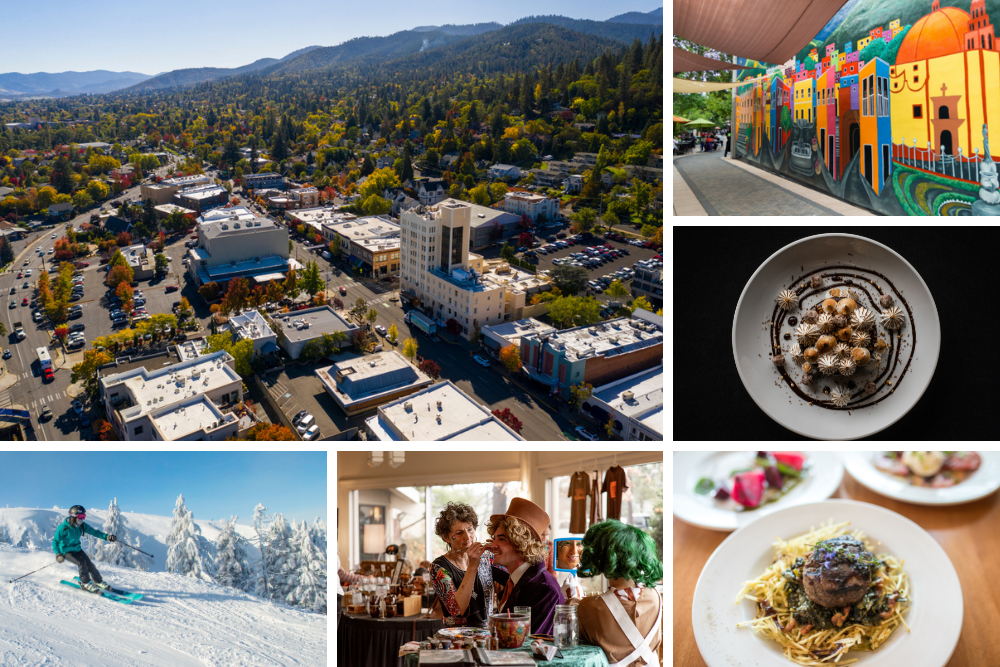 Enjoy chocolate adventures & fun attractions happening during the festival weekend:
Live music during the festival expo on Saturday and Sunday.
Food Trucks and delightful food options at the festival venue on Saturday and Sunday from LUNA Café.
Ashland Gallery Association's First Friday Art Walk with chocolate treats, live music and great art all across downtown Ashland. 
Golden Grove Collective showcasing Chocolate Themed Art Contest Finalists.
Chocolate Spa Treatment at Waterstone Spa. Chocolate! Not only does it taste and smell wonderful, but it's also filled with antioxidants and essential minerals that calm, repair, and protects the skin.
ScienceWorks Hands-On Museum will offer hands-on, chocolate-themed STEM activities at the Oregon Chocolate Festival. 
Cacao is Medicine Class at Elder Apothecary, downtown Ashland, March 4th at 2pm. Theobroma cacao means "food of the gods" and we're going to find out why in this class. The benefits are profound! We will also be making medicinal chocolate truffles together. This class will be taught by Willow Holloway – clinical herbalist and owner of Elder Apothecary. $30
White chocolate snow adventures on Mt. Ashland– book our Ski Package for the weekend of March 3-5 and receive 1 complimentary Chocolate Festival ticket!
Want to smell like cocoa? Stop by Em'z Blendz Soap Co. located on Oak Street in downtown Ashland for some lovely chocolate infused body products including soaps, locations, creams and more.
Photo Booth– Strike a pose, make a face, have fun! Capture chocolate festival memories for a lifetime.
Face Painting– available both festival days.
Art & Soul Gallery located in downtown Ashland at 247 E. Main St. is inviting everyone to experience "The Art of Chocolate:  A Celebration of Creativity and Indulgence" during this upcoming First Friday Art Walk between 5pm and 8pm plan on an event with wine, chocolate and art!